LANDSCAPE CONSTRUCTION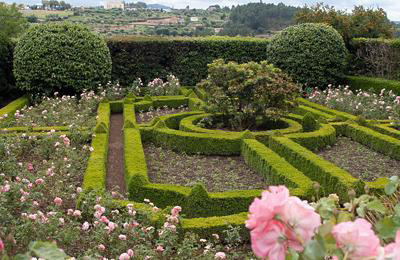 Framework of a well structured yet free flowing Hardscape gives completion to a Landscape. It acts as a binder and also defines Landscape zones by breaking monotony of Greenery besides protecting Horticulture to a great extent.
As a single window solution provider for Landscape, Gardenview has extensive infrastructure and capabilities for Civil Works. This removes dependency of any third party thereby enabling Gardenview to carry on its assignments at desired pace. We have our in-house team of Civil Engineers and a strong Vendor base of Sub-Contractors for smooth execution of Hardscapes.
Our portfolio of civil works includes Rock Gardens, Zen Gardens, Pathways, Pergolas, Water Features, Driveways, Stone Works and more. We specialize in providing Hardscapes to Hotels and Resorts, Farm Houses, Residential and Commercial Landscapes.
HORTICULTURE-LANDSCAPING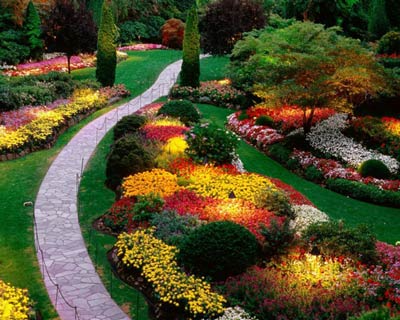 Horticulture works as a key ingredient in enhancing the beauty and bringing serenity to Landscape. An effective horticulture job requires meticulous execution of Landscape Architect's visualization of the site under development. How Gardenview achieves absolute customer satisfaction in this regard is based on the following:
We begin a Horticulture job with Soil & Water testing. Depending on the test results we recommend the best suited plants and before carrying out plantation the soil is treated with the required soil improvement nutrients and Chemicals to make it suitable for Plant growth. During Plantation phase Organic Pesticides are used to ensure Plant protection from Pests and Diseases.
Once erected, plants are kept on a Maintenance schedule custom designed according to the Landscape and Climatic conditions. Proper stalking / support are provided to all large Trees and Palms.
Henceforth, all horticulture services are performed by trained professionals on a carefully managed schedule to ensure optimum results from month to month and season to season. Our expert team of Horticulturists achieve perfect landscape by utilizing their technical know how of the subject and many years of experience in the field.
M/S. R.A.B. & Company believes in sustainable landscaping. We recommend only those plants to our clients and landscape architects who are suitable to the local climate, requirement of the Project and requiring optimal maintenance. Our wide landscaping experience and resources give us the ability to provide single source, single contract landscape solutions to our clients throughout India. GVL is known in the industry for ability to deliver large Projects in very tight timelines